The story, our story, begins back in 1998 when I spent my first holiday in Rians. As I arrived, I instantly fell in love with all the smells, the colours, the narrow streets and foremost, the hospitality of the people living there. Because of this I returned the year after for yet another stay and just a few months after that I decided to move to Rians, I just could not imagine living anywhere else. At first, I lived in Aix-en-Provence where I studied French at the university but about six months later, I moved to Rians. I worked as a waitress, I took care of houses doing all kinds of work there and eventually I got a job at Chateau Vignelaure, a very prominent vineyard close to Rians. With that I was able to buy a small townhouse in the centre of the village which I renovated.
In 2008 I had for different reasons already decided to move back to Luleå, Sweden. Right about then, by coincidence or fate (?), I got in touch with Mikael – now my husband. He offered to book a one-way ticket to Marseille and to help me with the long drive up to Luleå and I said yes – we´ve been together ever since.
The following years we spent our holidays almost exclusively in Rians. During our honeymoon in 2012 we travelled around in Italy for a week and we were supposed to do that for a second week too but where did we end up – Rians of course. As me, Mikael was also struck by this "magnetic force", the same as me 14 years earlier. It was about that time when me and Mikael started to talk seriously about buying a house in Rians, a place which would be ours.
In 2014 we found a fantastic house in the centre of the village. No one had lived there for years so we had to do a total renovation of the house. We spent every vacation there but also, to finance this investment and all the work that needed to be done, we also started to rent it out as a holiday home. It became a success but after a couple of years we both got the feeling that vacations wasn´t enough for us, we wanted to live there full time.
During the winter of 2017 we heard of another townhouse that was for sale, just around the corner from us. A big beautiful house with a nice garden and an apartment on the third floor, perfect for us. In September that year we moved to Rians, we sold the first house and bought the new Maison Garney the day after arrival and started out with renovating, giving the new house a new touch. We have continued our business to rent out the house for tourists and in June 2019 we also started a restaurant just around the corner.
When we left Sweden, our goal was to live in Rians for a year or two, like an adventure. We're now on our third year and we just love it!
Victoria and Mikael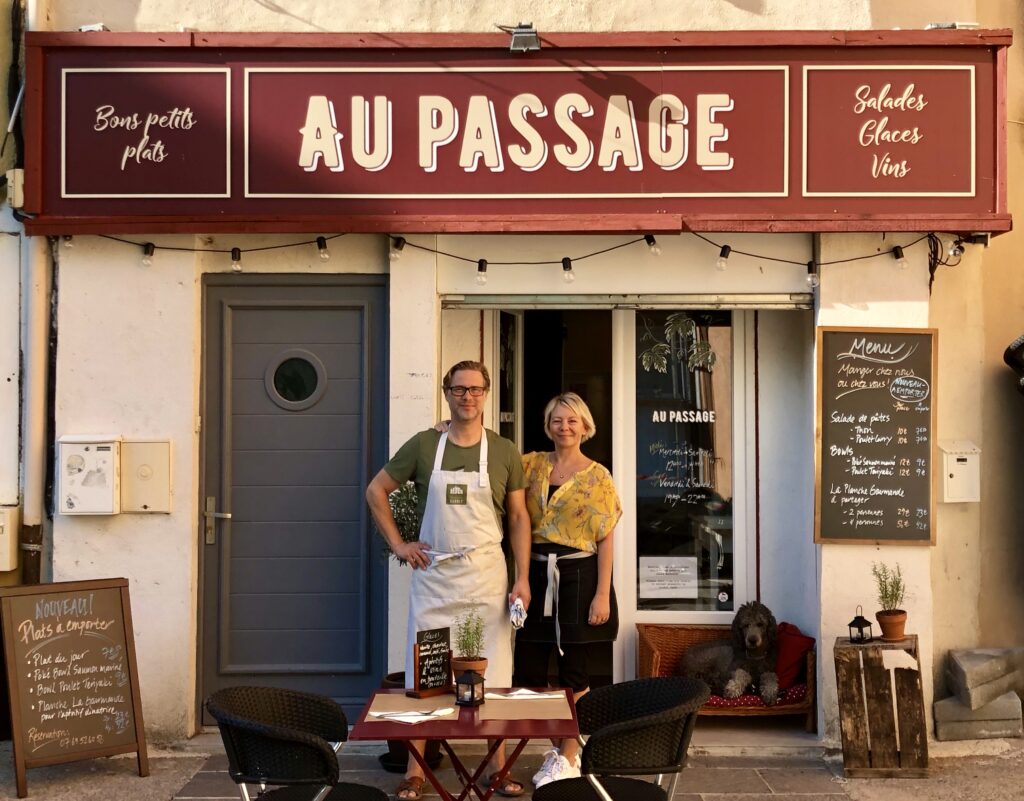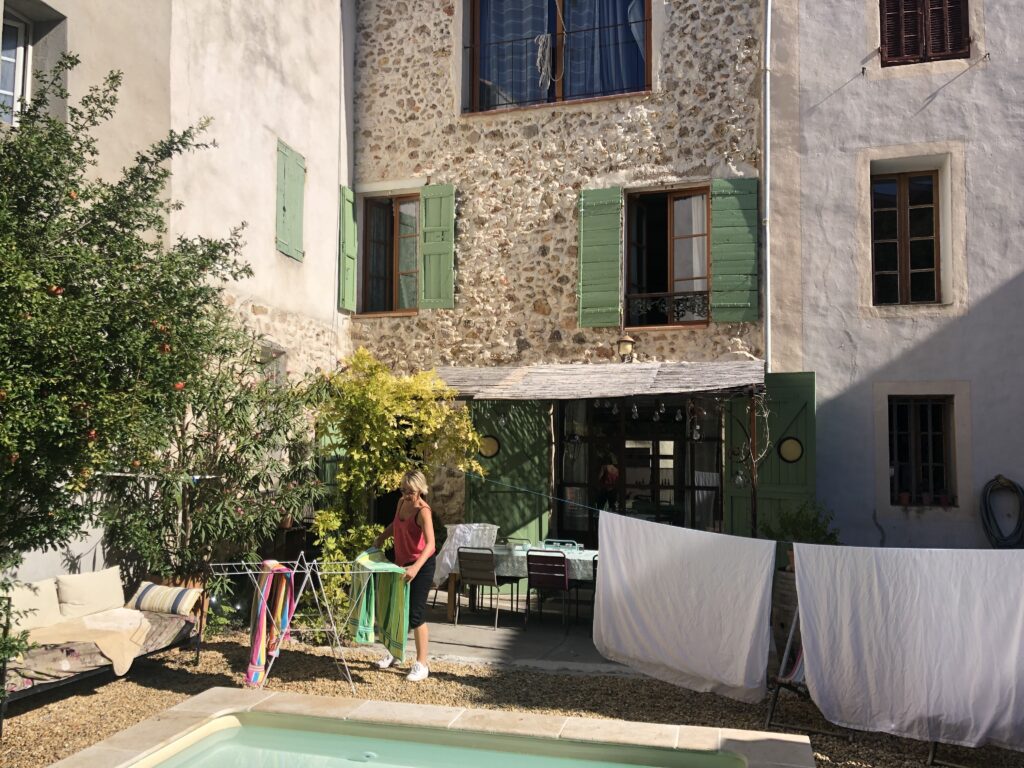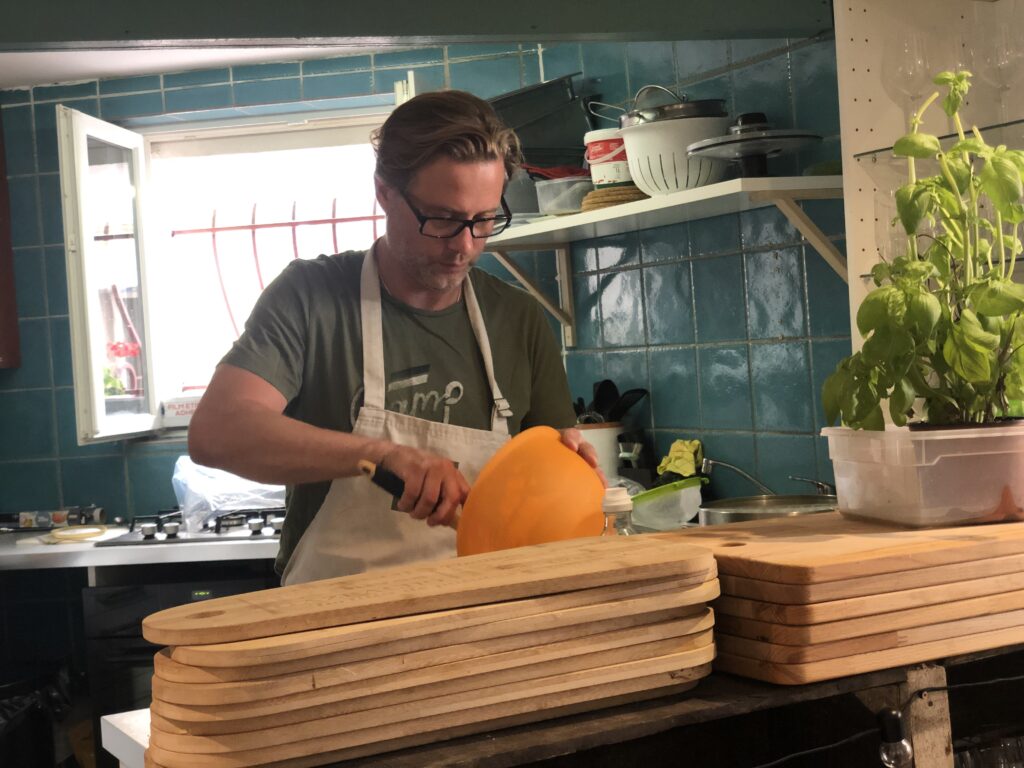 Visit our restaurant Au Passage
Let yourself be tempted by our charcuterie- and cheese plates to share (or not!), our small dishes, our salads, our ice creams and our local wines.
We are happy to help you!
Before or during your stay – we will be more than happy to answer questions, give advice about activities, book restaurants and much more. Our service is included in your stay – don´t hesitate to ask!